All are welcome
Meals, community and access.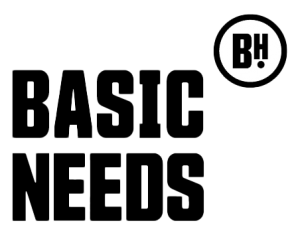 Our welcoming, low-barrier access to food and community is fundamental to build trust and rapport with adults experiencing homelessness. Our basic needs not only help our clients survive, but create a safe space to provide information and services to help them on a path to housing when they are ready.
Bridge House's Community Table dinners are nightly meals Monday through Friday from 5:00 to 6:00PM. Meals are served at 2691 30th Street and are grab and go due to public health regulations to mitigate the spread of COVID-19.
Community Table dinners are prepared by our Community Table Kitchen social enterprise  and are supported by our dedicated volunteers. To volunteer click here…
Bridge House outreach case management offers onsite information about housing, health care, and shelter services including our Ready to Work employment program.
History 
Path to Home navigation shelter operated from July 2017 through May 2020. As a pilot designed to combine overnight sheltering with intensive, housing-focused case management, the Path to Home model proved to be highly successful. Over 850 clients exited Path to Home with housing and support.
The lease at the Path to Home location at 2691 30th Street ended May 31, 2020 so that the property can be redeveloped into permanently affordable housing. Homeless Solutions for Boulder County still offers navigation services. Visit https://www.bouldercounty.org/departments/community-services/homeless/homeless-services/ for more information.